Managing the projects which are involves many different departments will spend lots of time on coordinating, collecting data from different departments and preparing status reports. WM provides workflow to organize work, and make work easier, more transparent and efficient, and automatically generate reports for managers and engineers.
After finalizing Data flow and process flow of the company with WM engine, full process can be pictured and running alive in the company.
ALEF will also train super users for companies which can created and follow the maintenance process themselves.
WM is following BMP methodology with adding many flexible feature to the tool based on user experiences in contracted companies.
User Interface: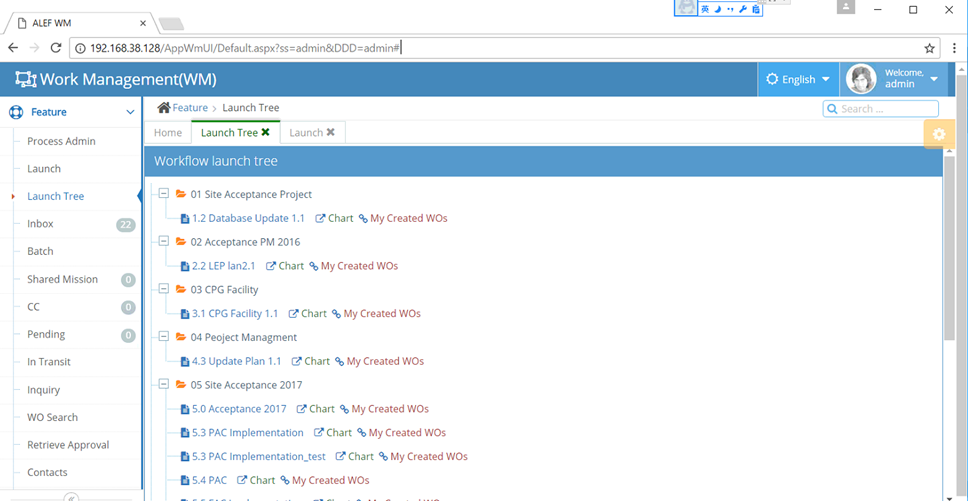 Workflow: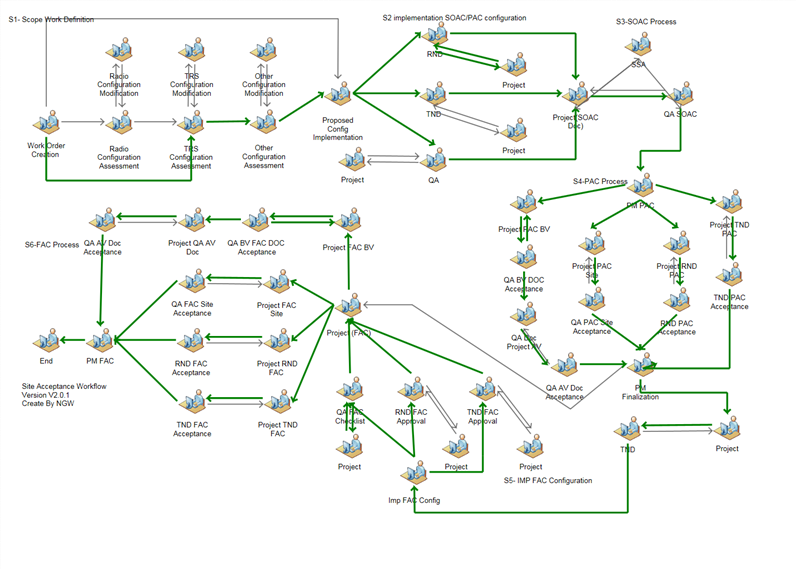 Network Design:
Web  Service interfaces: